Autor: Nathan E. Malpass, Ostatnia aktualizacja: 28 maja 2020 r
How to implement an SD undelete method? We'll teach you how to recover your deleted or lost files from SD or memory cards to avoid important data loss.
Your SD card is not a tool that has infinite life. It can also be corrupted or damaged. It has come a long way from a few gigabytes of storage space to a few terabytes. However, it still isn't a foolproof solution for storage.
In some cases, the files in your SD card might get lost or mistakenly deleted. In these times, you may want to implement an SD undelete technique to recover your files. These techniques can help you restore your lost files to avoid data loss.
If your files are lost, then you're in the right place. This guide will help you implement SD undelete methods that will be your life-saving techniques. It can be a thin line between having and not having the things you need for work, business, or legal matters.
Part 1: SD Undelete: How Can I Recover My Deleted Data from SD Card?Part 2: How to Implement An SD Undelete Technique With The Best Data Recovery ToolPart 3: Other SD Undelete Data Recovery Software: The Runner-UpsCzęść 4: Wniosek
Part 1: SD Undelete: How Can I Recover My Deleted Data from SD Card?
So, how can you implement SD undelete techniques and recover your deleted data from your SD card? First, we'd like to state that implementing SD undelete methods are possible. And, yes, it is possible to recover your data from the SD card.
To do this, you have to use a data recovery software that specializes in retrieving data from SD cards. There is a lot of software out there but not all of them can get the job done. As such, it is important to test the waters first before purchasing a data recovery tool.
It is important to note that once you mistakenly delete or lost your files on the SD card, you should avoid using that storage device altogether before you implement recovery techniques. This is because once you delete a file, it is not eliminated totally.
That is, unless, you overwrite data on the location where the file was previously placed. Thus, you should not place new data on your SD card to avoid overwriting the location of the mistakenly-deleted files. Now, let's hop on to the best SD undelete data recovery software.
Part 2: How to Implement An SD Undelete Technique With The Best Data Recovery Tool
In order to undelete your files from your SD card, you should use a data recovery tool that specializes in the said storage device. For this, we recommend using Odzyskiwanie danych FoneDog. This software allows you to quickly and safely recover deleted images, emails, documents, audios, and a whole lot more data types.
Odzyskiwanie danych Odzyskaj usunięte zdjęcia, dokumenty, pliki audio i inne pliki. Odzyskaj usunięte dane z komputera (w tym Kosza) i dysków twardych. Odzyskaj dane o stratach spowodowane wypadkiem na dysku, awarią systemu operacyjnego i innymi przyczynami. Darmowe pobieranie Darmowe pobieranie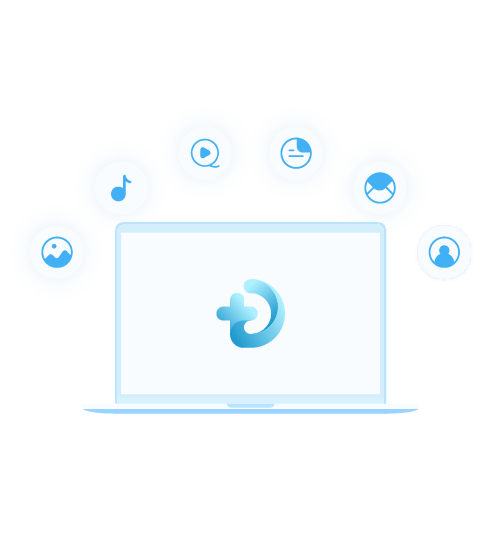 Supported devices for data recovery include SD cards, hard drives, flash drives, Windows computers, and Mac computers including its Recycle Bin. It is 100% secure making sure no data loss happens during the recovery process.
The tool comes in both macOS computers and Windows PCs. You can download the free trial to check it out first. In this way, you're sure that it will actually work to grab your files back. Digital cameras are supported for odzyskiwanie plików , jak również.
Here's how to use FoneDog Data Recovery to implement an SD undelete technika:
Step 1: Download, Install and Launch The Tool
First, download the installation file depending on your operating system. It comes in both Windows and macOS so you won't have an issue with what you need. Then, install it on your computer and launch it after the process.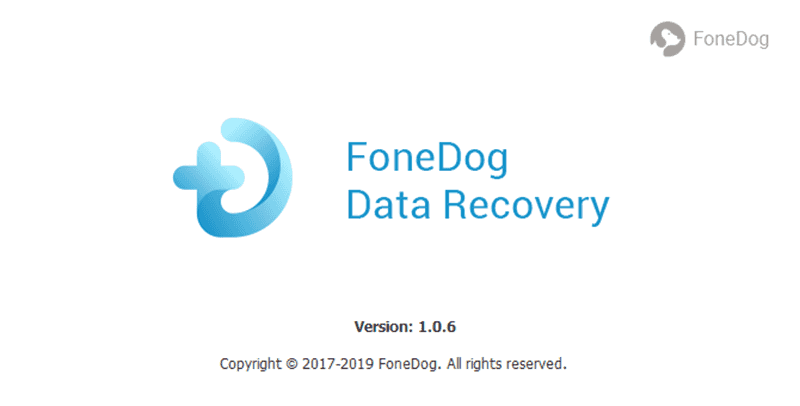 Step 2: Connect The SD Card to Your Computer
Then, connect the SD card to your computer by using the built-in or external card reader. After that, on the interface of FoneDog Data Recovery, you should select the device where you want to recover the deleted data. Of course, you will select the SD card in this case. In addition, you should select the type of data you wish to recover. If you want to retrieve "Images" for instance, click the circle for "Images".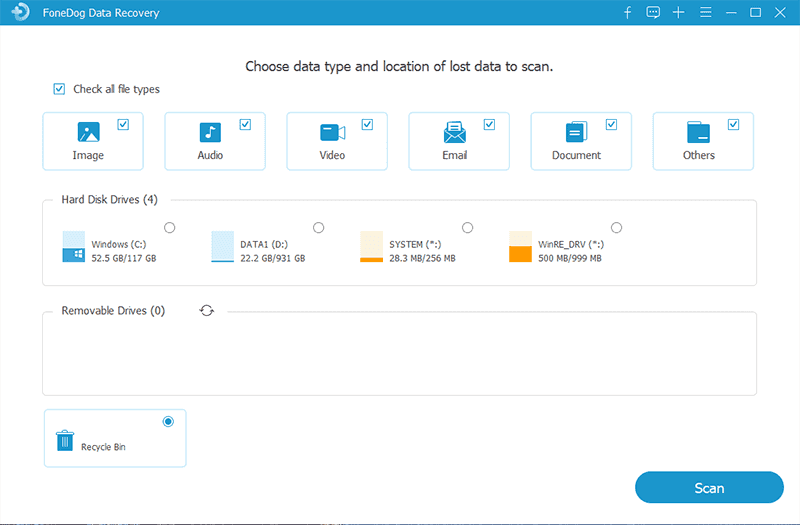 Step 3: Deep Scan SD Card
Click "Scan" to start scanning your SD card for deleted data. The different files will be displayed on the interface after the scanning process. You can implement a "Deep Scan" if you wish as well. This will provide more files for you to recover.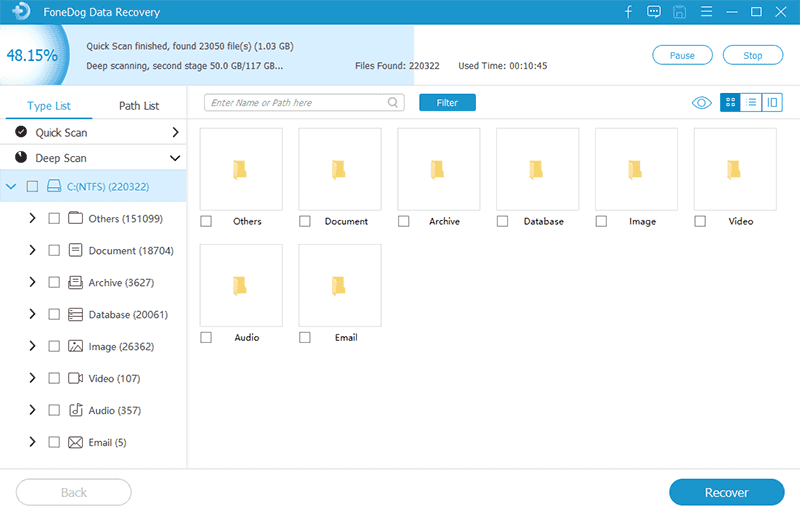 Step 4: Preview and Choose Data to Retrieve
Once the Quick Scan or Deep Scan is complete, choose the files you wish to recover. The data will be displayed based on type or path. Or, you can locate it through the search bar. Once you have selected the files you wish to recover, click "Recover".
As such, you don't have to be worried about this SD undelete technique because it supports a lot of brands. Any SD card brand can be connected to your computer in order to retrieve lost or mistakenly-deleted files on it.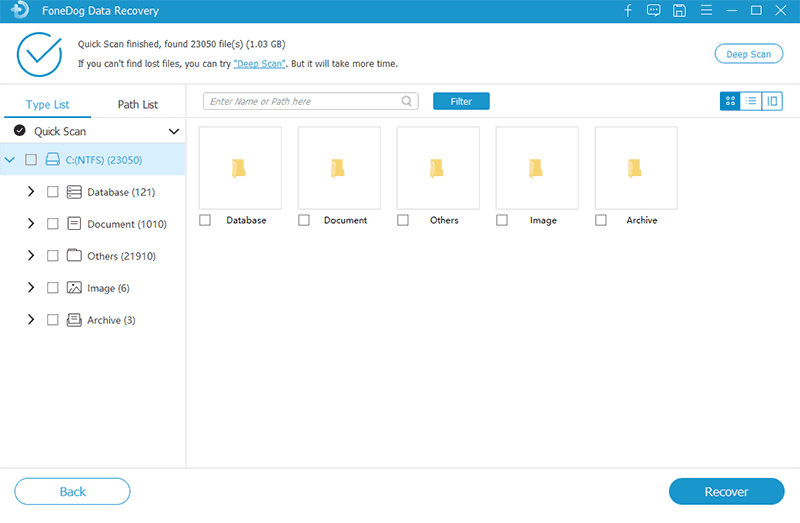 Darmowe pobieranie Darmowe pobieranie
Part 3: Other SD Undelete Data Recovery Software: The Runner-Ups
There is another SD card recovery software that can be used to implement SD undelete techniques. We still recommend that you use FoneDog Data Recovery because of its comprehensive scanning features. Still, we want to be unbiased and help you choose from all of them depending on your needs. Below is our runner-up list of SD card recovery software:
Tool 01: EaseUs Data Recovery Wizard
This tool is reliable software to implement your SD undelete technique. It allows you to recover from different data loss situations such as deletion, RAW, formatting, and more. Supported memory cards include Karty SD, CF cards, and SDHC cards, among others.
The interface is very easy to use plus the recovery process involves a few steps only. In addition, multiple file systems are supported including FAT, NTFS, exFAT, NTFS5, ReFS, and a whole lot more. Aside from being able to recover from SD cards, it can be used to retrieve deleted files from digital cameras, camcorders, desktop or laptop computers, and hard drives.
After you have scanned your storage device for deleted files, you can use the tool to search the specific file you want by name or extension. In addition, it can repair corrupted photos (JPEG) and videos (MOV or MP4).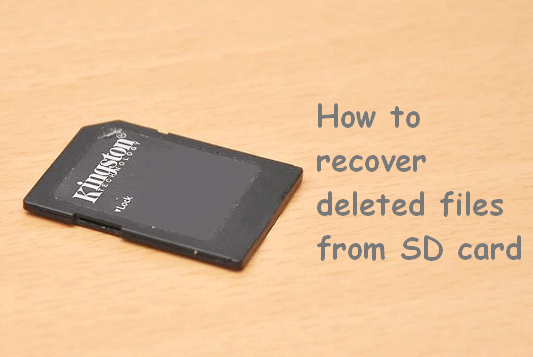 Tool 02: Recuva
This is a freemium software that can be used to perform SD undelete techniques. It is used for Windows computers. And the interface looks like a wizard utility enabling you to recover deleted or lost files.
The great thing about Recuva is it is totally free to use. However, you can opt for the premium version to get technical support. You can preview the files before you retrieve them completely. In addition, it works on NTFS and FAT systems.
Recuva can be a tool to get if you wish to recover only a few files. It supports email recovery as well by allowing you to retrieve messages and attachments from Microsoft Outlook, Windows Mail, Outlook Express, and Thunderbird.
Tool 03: Disk Drill
This professional tool is popular in the field of information technology. It was created by CleverFiles and allows you to scan internal and external storage devices. You can use it to implement an SD undelete method and recover the files from it.
Once you have scanned your SD card for deleted or lost files, you can organize it by category. In addition, you can filter the provided results by data or size. Multiple types of file systems are supported by Disk Drill.
And, it takes only a few organized steps to help you restore data from SD cards and hard drives. The downside to this is that it is free for the first 500 MB worth of data recovered. And, compared to other tools out there, the scanning process is slower.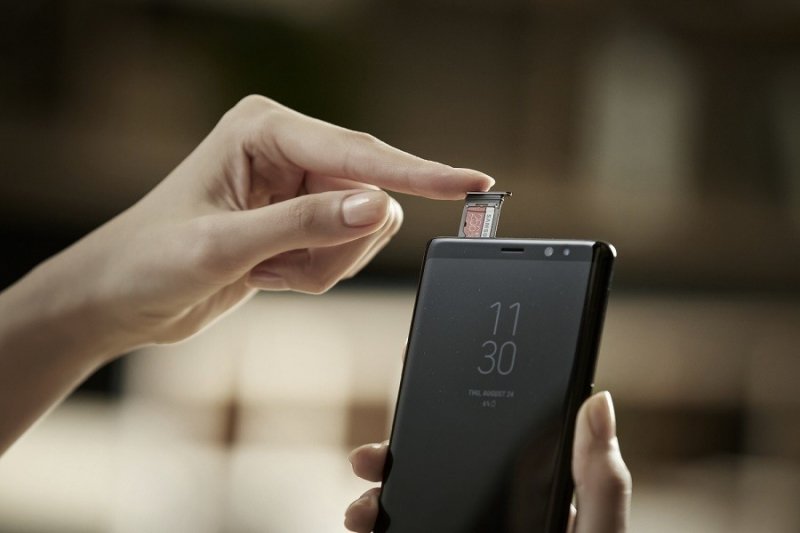 Tool 04: Stellar Data Recovery
This software is easy to use in terms of doing an SD undelete technique. It can be used to recover documents, photos, videos, emails, and a lot more data types. Supported storage devices include SD cards, USB flash drives, and hard disk drives.
Because of its amazing recovery feature, it is well-loved by a lot of users. It involves a four-step process for retrieving back deleted data. The interface is clear and easy to understand. And, it provides you a simple guide to follow in case you don't know what you're doing.
To może ci pomóc get back your deleted or lost files from different Windows devices as well. Plus, you can use it to scan specific folders within your SD card and look for the results in that particular location. The only downside to it is it doesn't have a free edition. Thus, you have to purchase it for a price of $49.95.
Część 4: Wniosek
To implement an SD undelete technique is easy. You simply have to grab data recovery software to help you with retrieving your lost or mistakenly deleted files. These tools have their own pros and cons so you should choose only the best.
Thus, we recommend that you get FoneDog Data Recovery out of all the tools listed here. This is because it has powerful and thorough scanning features that enable you to find what you're looking for. Plus, it actually and literally gets the job done.
If you want to grab FoneDog Data Recovery, you can do so by getting the tool here. You will surely avoid data loss of important documents, videos, and photos with FoneDog. And, say goodbye to worries of having lost files for work, school, or business.