Autor: Nathan E. Malpass, Ostatnia aktualizacja: 5 maja 2020 r
Forgetting the passcode on your iPad will lead to it being disabled. This can be a bothersome experience that can make you think of ways to fix the issue. Thus, if you are in this type of situation, being frustrated is not the right reaction. There are multiple methods you can do in order to unlock your iPad without using iTunes. Some of these methods involve using a Windows PC or a Mac computer.
This article will go through an iPad disabled fix without iTunes. They said fixes will allow us to work our way around iTunes using Siri, iCloud, and third-party system recovery software, Odzyskiwanie systemu FoneDog iOS, among others. We will add more fixes to troubleshoot the problem but we'll start with the best one
Way1. Top iPad Disabled Fix without iTunesWay 2. Unlock Your iPad Using SiriWay 3. Unlock Disabled iPad Remotely through iCloudWay 4. Unlock iPad Using Auto Erase FeaturePodsumowując
Way1. Top iPad Disabled Fix without iTunes
This tool is a great way to repair your iPad back to its normal state without having to lose data. Issues fixed by FoneDog include disabled iPhones (or iPads); being stuck on Apple logo, DFU mode, and recovery mode; being stuck within the frozen status; continuously restarting iPhone or iPad; and black, red, and blue screen, among others.
Odzyskiwanie systemu iOS Napraw różne problemy z systemem iOS, takie jak tryb odzyskiwania, tryb DFU, zapętlenie białego ekranu przy starcie itp. Ustaw urządzenie iOS na normalne z białego logo Apple, czarnego ekranu, niebieskiego ekranu, czerwonego ekranu. Napraw tylko iOS na normalnym poziomie, bez utraty danych. Napraw błąd iTunes 3600, błąd 9, błąd 14 i różne kody błędów iPhone'a Odblokuj iPhone'a, iPada i iPoda touch. Darmowe pobieranie Darmowe pobieranie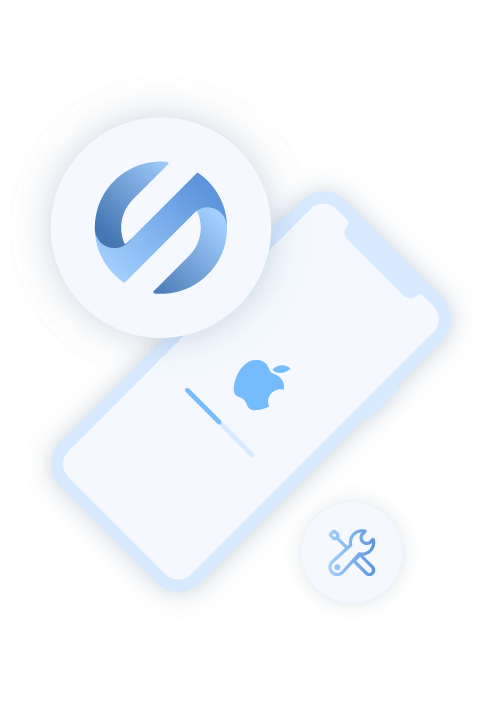 With the said tool, falling in line in the Apple Support Center is not necessary. You simply use the tool to fix the errors we have stated above. After the repair process is complete, your iPad will be back to normal like nothing happened.
Below are the steps you should follow in order to use FoneDog iOS System Recovery to fix a disabled iPad without using iTunes:
Step 01 - Download, install and launch FoneDog Toolkit for IOS. Connect your iPad to the computer using the USB cable. Then, in the main interface, select iOS System Recovery.
Step 02 - The tool will show you a list of various issues it can fix. Simply, click "Start."
Step 03 - Select the Mode or repair type you wish to use. The Standard Model doesn't result in data loss. The Advanced Mode leads to a complete wipe off of your data. The latter is more deep and comprehensive and is required for problems that are difficult to deal with. Now, after you have chosen your Mode, click Confirm.
Step 04 - Check the information of your iPad and press Optimize.
Step 05 - Download the iOS version which FoneDog iOS System Recovery provides.
Step 06 - Wait until the downloaded firmware package is verified.
Step 07 - Now, after the verification process, your iPad will automatically be repaired. For this, you have to wait until the process is complete. Your iPad will now be unlocked and be back to its normal state.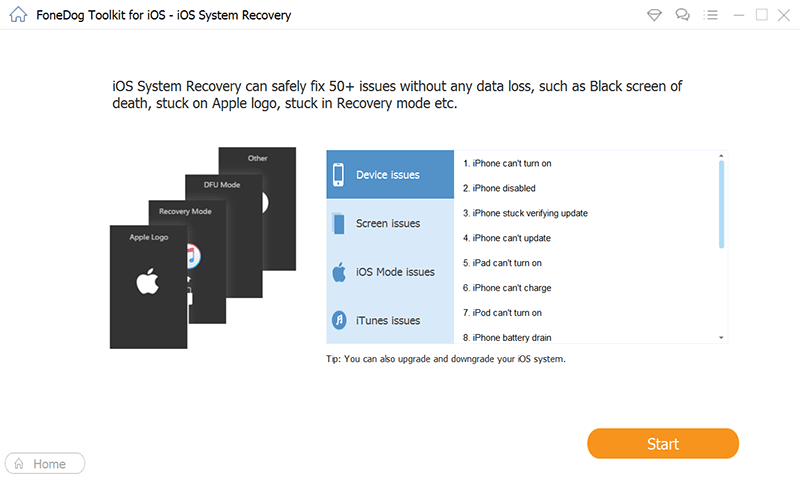 Darmowe pobieranieDarmowe pobieranie
Way 2. Unlock Your iPad Using Siri
This is used to unlock iPads with the version iOS 10.3.2. There are a lot of people who doubt this method. They don't believe that Siri has the ability to be an iPad disabled fix without iTunes. However, this will work only if Siri can recognize your own voice. Here's how to do it step by step:
Step 01 - Ask Siri to launch an application that is not installed within your iPad device. The said voice assistant will tell you that the app isn't present on your iPad.
Step 02 - Siri will now search for the said app on the App Store. The icon for the App Store will be displayed on the screen of the iPad.
Step 03 - Press the icon for App Store and a browser window that is restricted will be displayed. Within this restricted browser, you can choose to select the most recent app, to update all other applications, or to press the Home button twice in order for the preview of the task slide to be displayed.
Step 04 - After this, you should wipe over the active task within the front screen in order to odblokuj swojego iPada.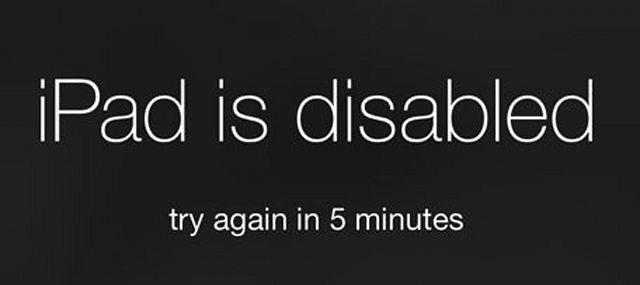 Way 3. Unlock Disabled iPad Remotely through iCloud
How do I disable my iPad without iTunes? Find My iPhone is another feature on iOs devices allowing you to have an iPad disabled fix without iTunes. This is done by logging into the website of iCloud. And, it can only be implemented if you have actually activated "Find My iPhone" previously.
Oto kroki, jak to zrobić:
Step 01 - Visit the official website of iCloud using another computer or device.
Step 02 - Input your apple ID and the corresponding password.
Step 03 - Locate and press the option that says "Find iPhone."
Step 04 - Press "All Devices" and then choose the iPad that is currently disabled.
Step 05 - Press "Erase iPad" in order to erase the iPad remotely including that of its password lock.
The disadvantage of using this fix is that you still need your Apple ID and corresponding password in order to sign in to your iCloud account. If you forget the Apple ID and its password, then this won't work for you. Plus, this method will only work if you have activated Find My iPhone earlier (before you actually got disabled).
Way 4. Unlock iPad Using Auto Erase Feature
When you want the iPad disabled fix without iTunes or without computers, then Auto Erase is aw good method to use. This feature can be turned on when you set your passcode up. In addition, it will work when you input the incorrect passcode for about 10 different times.
Thus, in order to unlock the iPad, you must simply enter the wrong passcode for about 10 times. Auto Erase, after this, will wipe out all the data within the iPad and the passcode will be removed too. Once you restart the iPad, it will be like brand new.
Here's how to set it up on your iPad:
Step 01 - Visit Settings and select dotykać identyfikator & Passcode.
Step 02 - Scroll towards the bottom and activate "Auto Erase." This is located in the tab labeled Erase Data.
Podsumowując
In this guide, we've given you an iPad disabled fix without iTunes using FoneDog iOS System Recovery. We also have given other methods to unlock your iPad when necessary. As such, you should simply pick the method that will work for you or that you have set up previously.
How about you? What do you do to fix a disabled iPad without iTunes? How do you prevent an iPad from being disabled in the first place? Let us know in the comments section below.