The contacts that are on your phone are not something that can be obtained easily. You either have it by asking for your friend's number or referring to someone they know. That is why it's very frustrating to have your contacts deleted in a blink of an eye.
That is why before that happens, it is crucial that you have a way to prevent the permanent deletion of such data.
W tym artykule pokażę how to save contacts to SIM card so that you not only have your contacts saved on your internal memory, but also on your SIM card.
Part 1: Why Should You Save Contacts to SIM Card?Part 2: Ways on How to Save Contacts to SIM Card for FreeCzęść 3: Wniosek
Part 1: Why Should You Save Contacts to SIM Card?
Before anything else, you should know the importance of learning how to save contacts to SIM card. After all, there are many people who do not appreciate such knowledge, when in fact there is a whole range of reasons why contacts should be saved on the SIM card.
Your phone may get damaged and unable to display contacts
You need to replace your old phone because it is no longer performing well
Your current phone is not suitable for professional use
Your contacts are only located on your personal phone, but you want to transfer to a work phone
This problem will be resolved if you know how to save contacts to SIM card, hence why it is important. With that being said, let's start with our first method.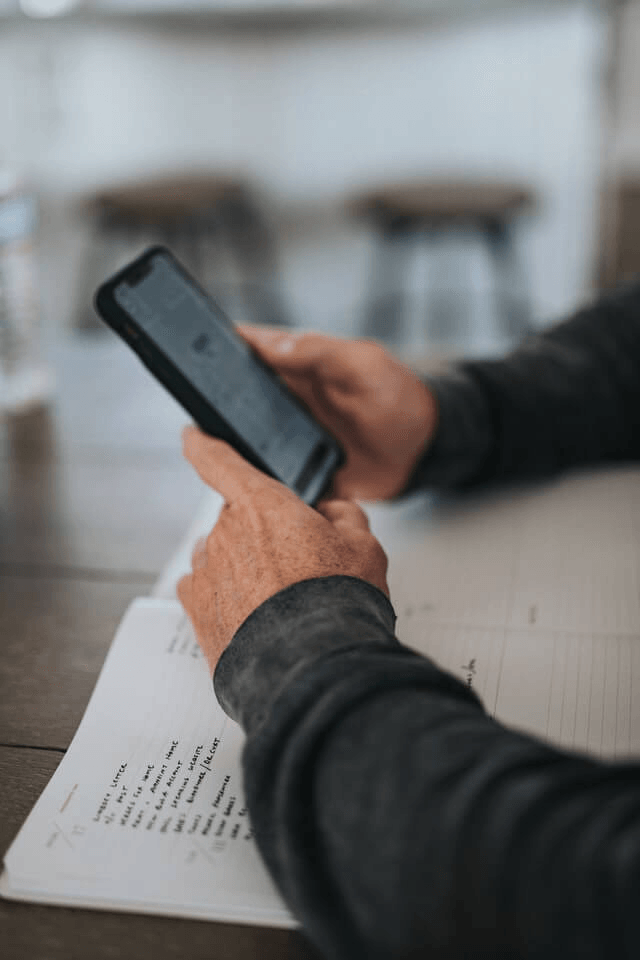 Part 2: Ways on How to Save Contacts to SIM Card for Free
#1 How to Save Contacts to SIM Card Individually
The first thing you will be learning is how to save contacts to SIM card individually. This is suitable if you happen to create a new contact and you want to copy it to your SIM card as well.
More often than not, people who save contacts this way tend to include contacts that can be considered very important such as business partners or family members. Either way, here are the steps you need to follow:
On your phone, open your Kontakt
Now select the contact that you want to save into your SIM card.
Tap on the three dots at the top-right corner of the screen.
Uwaga: The More button, represented by the three dots, may be found in other places for later versions of smartphones.
Wybierz Udostępnij or Skopiuj swój, depending on what's available, from the Dowiedz się więcej
You will be asked where you would like to Share or Copy the contacts. Simply select TAK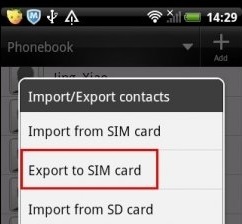 To jest how to save contacts to SIM card one by one. Of course, it will take a while if you intend to save a couple of contacts, and that's what the next section would be all about.
#2 How to Save Contacts to SIM Card by Group
Actually, the previous section is not used that often since it is a bit inconvenient. You can say it is a method that was made for specific situations like when you only need to save one contact.
This time, you will be learning how to save contacts to SIM card by the group. There are two ways to go about this method, one involving the use of the Contacts app, and the other involves simply going to Settings. Let's start with the former.
Through Contacts App
Before, you were able to save the contacts individually through the Contacts app. Now here's how to save contacts to SIM card by the group through the Kontakt app:
Otwórz Kontakt
Stuknij w Dowiedz się więcej button represented by trzy kropki.
Wybierz Zarządzaj kontaktami.
Stuknij w Export/Import contacts.
Stuknij w Export contacts to SIM card.
Select the contacts that you would like to save. You may also select the Select all button to include all of them.
Uwaga: If you happen to save a contact that is already saved on your SIM card, it will overwrite the data, so there's no problem if they are identical.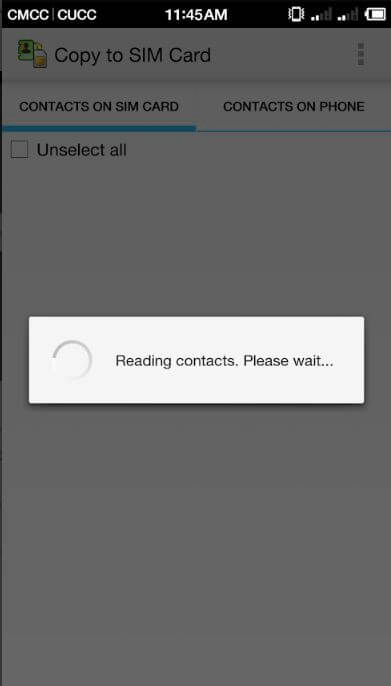 Poprzez ustawienia
How do I save my contacts to my SIM card android? Although it's not used by users as much as the previous method, it doesn't change the fact that you can learn how to save contacts to SIM card through the Settings:
Otwórz Ustawienia
Iść do Telefon >Kontakt.
Stuknij w Importuj / eksportuj kontakty.
Stuknij w Eksportuj na kartę SIM.
Select the contacts that you would like to include. Again, tap on Wybierz wszystko if you want to include all of your contacts.
Although these two methods are similar, there's no harm in knowing more than one method. That way, you still have a chance if the first one didn't work.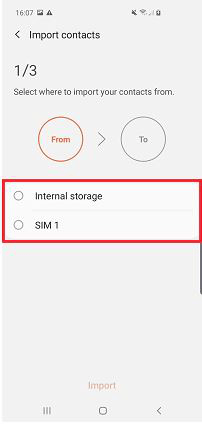 #3 How to Save Contacts to SIM Card through an App
Our third entry involves the use of a mobile app in order to learn how to save contacts to SIM card. This is perhaps the easiest and most convenient way to go about it, but it is also risky. After all, you will be using an app you didn't know about before.
Either way, we still can't ignore the fact that it may be the only method that will work. I can recommend two apps, one for Android and one for iPhone users.
Android Data Backup and Restore Wybieraj kopie zapasowe danych Androida na komputer jednym kliknięciem. Zaszyfruj swoje pliki kopii zapasowej. Kompatybilny z ponad 6000 urządzeń z Androidem. Darmowe pobieranie Darmowe pobieranie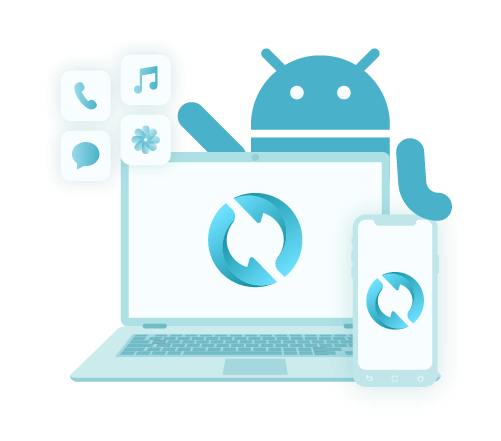 Android – Copy to SIM. Copy to SIM is an app that does exactly what its name entails. It copies your contacts into the SIM card. Since it only has one function, it's easy to assume that it is a very lightweight app.
iPhone – Simanager. Simanager is an app that allows users to manage their Karty SIM, just as the name suggests. That means it has many more functions other than saving contacts to your SIM card. Thus, it is not as lightweight as Copy to SIM, but still worth it.
Alternative: Copy Your Contacts to Computer
Although there is only a very slim chance for you to fail in your quest to learn how to save contacts to SIM card, I still have one last suggestion, and that would be to use a third-party tool called FoneDog Android Backup & Restore.
FoneDog Android Data Backup & Restore is a tool that specializes in creating backups that contain all kinds of data. Lucky for you, it includes the files that belong to the contacts category.
However, it's not exactly suitable for your mission, since it can only transfer the contacts into your computer and not to your SIM card. Either way, it's still worth a shot in case all else fails.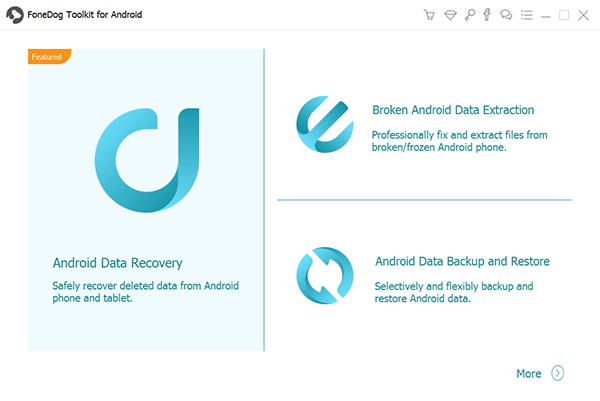 Część 3: Wniosek
There are lots of benefits that will come from safekeeping your contacts. Not only will you be able to avoid any issues that result from the loss of contacts, but you will also be able to conveniently access them easily.
If that sounds good to you, then this article on how to save contacts to SIM card should be very helpful. Now you no longer have to worry about permanently losing your contacts.